Venice is one of the Europe's treasures with its magnificent and historic buildings and gorgeous canals. It is a floating city, which has a group of 117 small islands with canals separating them and bridges to establish links. A trip here might be really overwhelming so we round so we round up all you need to know before visiting Venice.
The worst time to go is during peak summer, when it is hot, humid and famously smelly. Avoid late June through August travels. The most ideal times to visit is through April to early June spring season and fall through September to October. Fewer tourists and mild temperatures are evident in those times. Winter is freezing and wet with a risk of  acqua alta (flooding). If you want tranquility, December and January are the perfect months for it. You can have the canals all to yourself because visitors are at minimum. Also, restaurants and shops are mostly closed in this time. The busy times are on Carnival, which is held in February or March. August is when it is muggy and crowded with tourists. Many locals also take their vacation during this time.
Spend time on the canals with a one-way ferry ticket costs 6.50 Euros. This is good for 60 minutes that includes switches. You can also buy a ticket on-board for  1 Euro more. But remember, tell the staff about this immediately when boarding because if you don't a fine of 60+ Euros might cost you this. Validate your ticket at a machine by running it through a machine at the water taxi stop.
Venice's all-inclusive transport pass is a must-have before your trip if you are planning to take more ferries.
Key Landmarks
1) Piazza San Marco/Saint Mark's Square and St. Mark's Basilica
Piazza San Marco is a one-of-a-kind architecture. The structure is beautiful worth seeing.  It's basically the center of tourism in the city, and it could get really crowded.  Both the cathedral and in the piazza surrounding it exhibits refined and stunning architecture.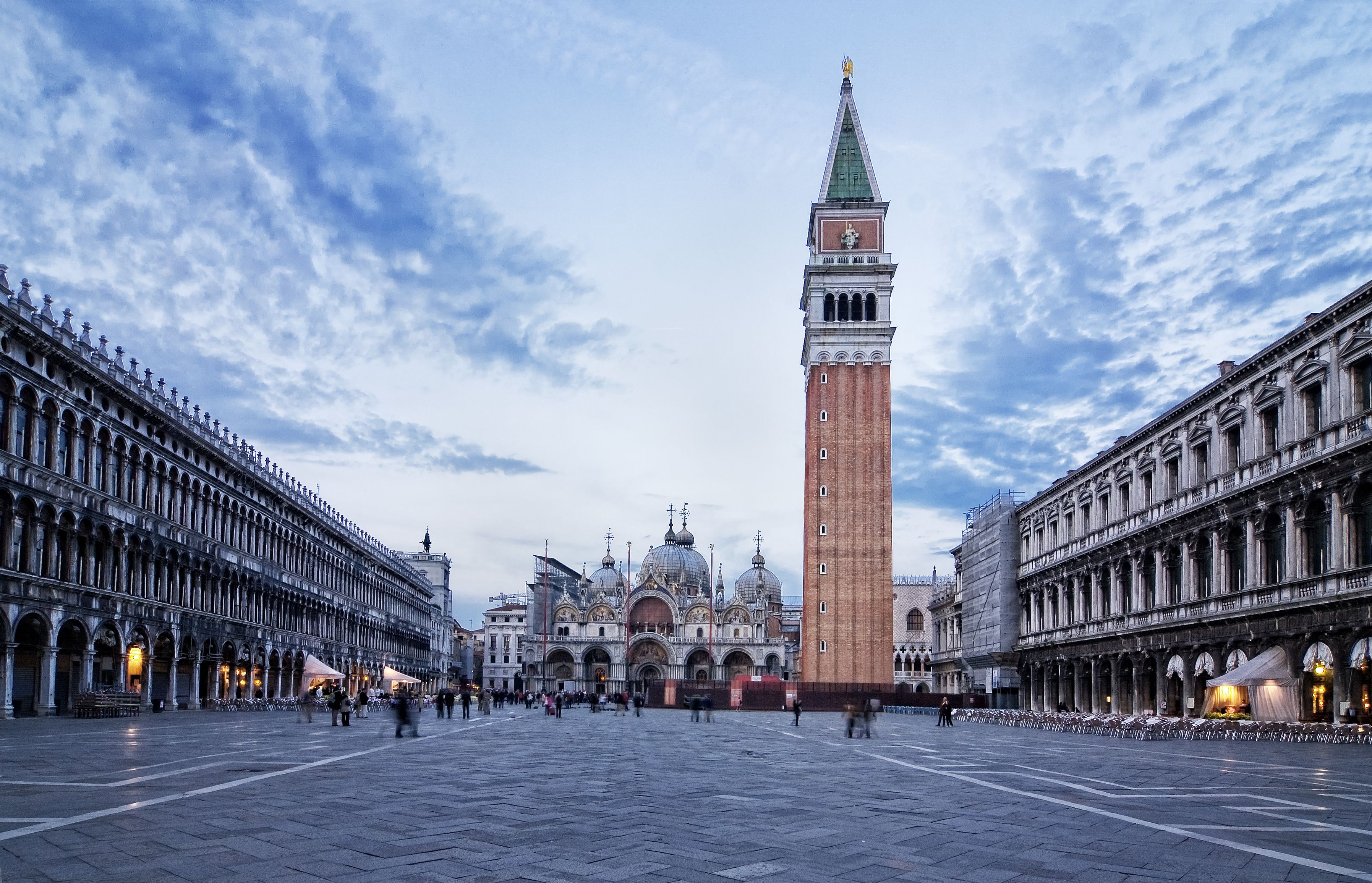 2) San Giorgio Maggiore
This little island is located across the lagoon from from St. Mark's Square, which is the home of the church you see there. The photos you can capture on this are stunning.  The gondolas in the foreground are quite lovely.
3)  The Riva Degli Schiavone
It is a gorgeous wide-open promenade, which is right between St. Mark's Square and the waterfront. Riva Degli Schiavone is full of gondolas, gift and snack stalls and tourists.
Before You Go
Public transport routes are only to the main waterways. Footbridges are prevalent in places that require climbing stairs. Avoid heavy luggage if you're roaming around Venice.  Most museums and galleries are closed on Mondays.